Where did the idea come from?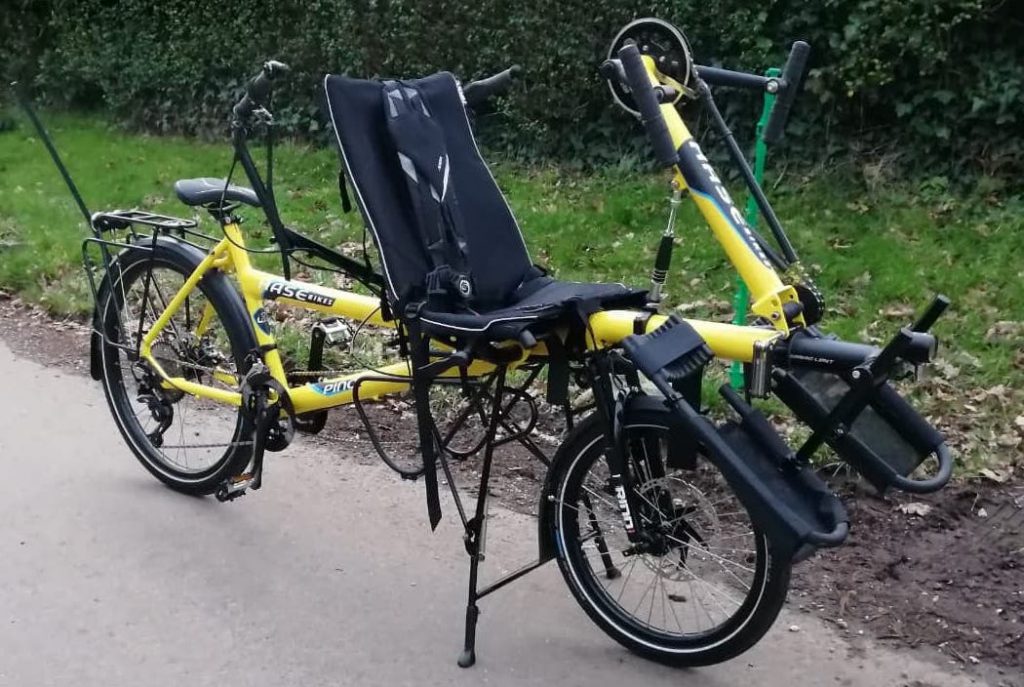 Nia and Tina, have been friends since meeting at Aberystwyth University, 14 years ago. Tina turns to Nia when she has a 'crazy' idea, as she is pretty certain that Nia would be up for (crazy enough) joining her adventurous ideas.
It started with Tina cycling on her handcycle while Nia walked alongside her – from Bangor to Cardiff. Within a couple of months, the original idea had developed and they had ordered a pino hase tandem handcycle.
Now, they will cycle together, from Bangor to Cardiff Bay.
WHY?
As Psychiatrist Viktor Frankl says in his book 'A mans search for a meaning' – 'He who has a Why to live for can bear almost any How'.
For us the strong why behind this ride is mainly for our own personal challenge and growth. We will discover what it is that we can achieve, what our mind and body is capable of.
All of us set limitations on ourselves, especially disabled people. I find that some of these limitations are put upon us, pre assumptions of how a life with a disability looks like. Tina is not prepared to fall into this belief, and continues to challenge the assumptions.
Your condition doesn't limit your life, it's your decisions that do. So many say they can't do something, but until you test your limits, they are only assumptions.
This journey will test our limits, and we have full faith that we are capable of succeeding.
Through reaching new personal heights, we hope to inspire others to believe and challenge their limiting beliefs.
Why call it Journey To The Core?
The obvious meaning is that we are cycling to the core/capital of Wales.
We want to reach our core potential. Find out what our limits are. You dont know what your limits are until you test them, otherwise they are just assumptions.