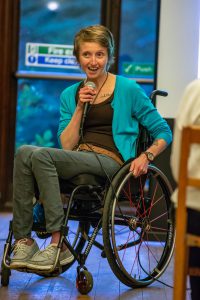 Talks / Workshops
Schools – Dare to be different
School Assembly Inspirational Talks (20 minutes) – Free (+ travel expenses)
School 1 hour Interactive Talks – Contact for price.
Cooperative Inspirational/Motivational talks

 
1 hour Interactive talks  –  £150
Half a day workshop £299
Topics
Test your limits  – What is keeping you from achieving your goals? This talk/workshop will inspire you to challenge your limiting beliefs and take back your power.
Happiness: Hide and seek – Are we playing the game wrong? Lets change our perspective and discover where to search for it. This workshop will inspire you to take responsibility, look within, be yourself, and discover the  tools that work for me.
Laying the foundations – If you build a house without the foundations, you will have an unsteady house.  Our bodies are the same.  If we don't look after them then they will deteriorate.  This workshop will inspire you to develop a healthy lifestyle.
Avoid burn out – We are living in a fast paced society full of stress and pressure.  In this workshop you will learn essential tools to keep your mind and body strong.